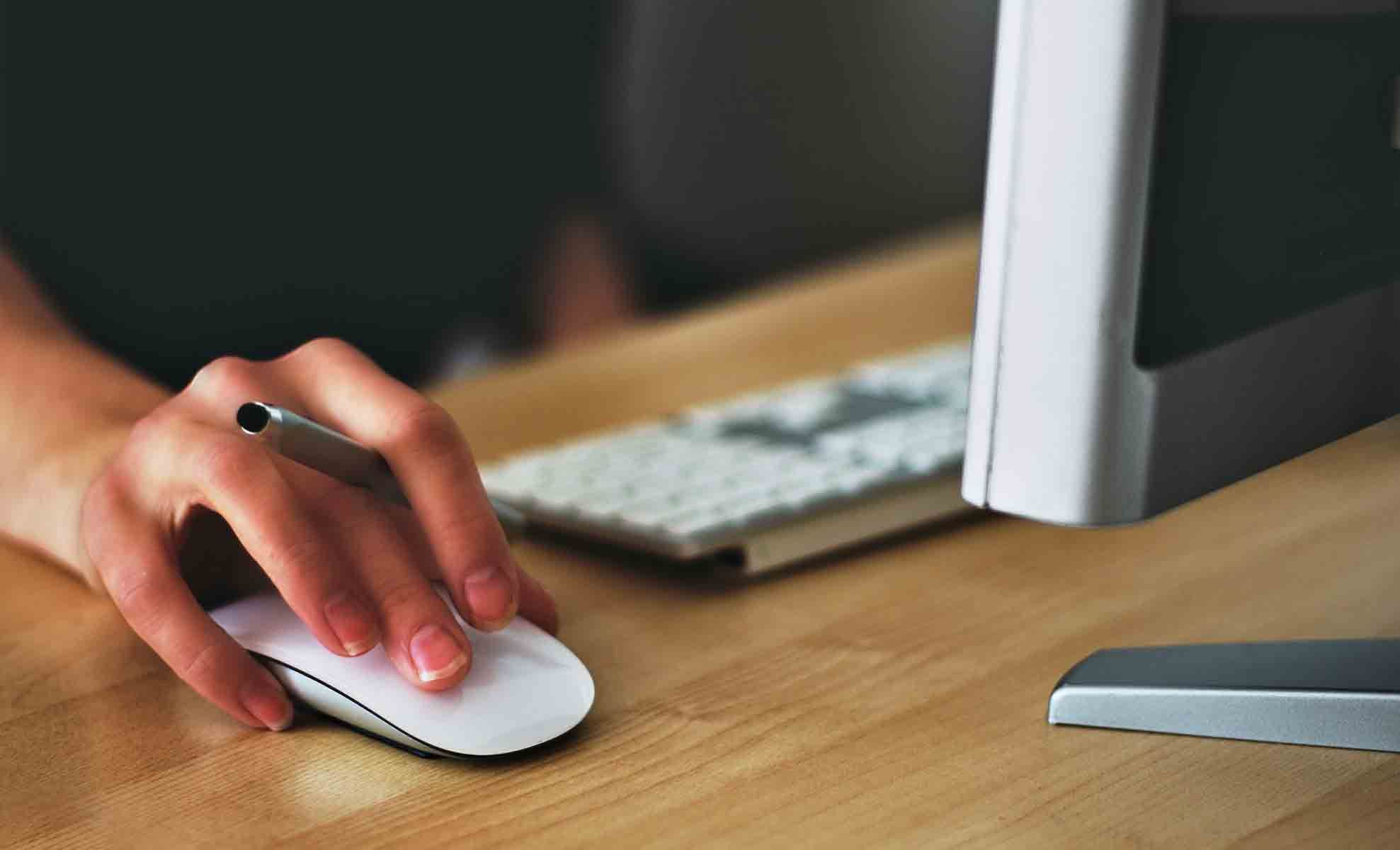 Before working for startups, I always thought the work of a Designer in a product-focused startup is solely to design the product — the UI and UX as most people would call it. But I was wrong. Working for startups, here's what I've learned.
It's been over 6 months since I joined Helium (previously OneMedical). I've learned a lot within these times, giving my quota as a Designer in an early-stage startup making great strides in healthcare. During this same period, I have tried to keep up with the startup/tech ecosystem, constantly observing and learning, and this is why I'm sharing.
Before working for startups, I always thought the work of a Designer in a product-focused startup is solely to design the product — the UI and UX as most people would call it. You probably think or thought the same right? ✋
UI Designer
UX Designer
UI/UX Designer
Visual Designer
Product Designer
Digital Product Designer
Front-End Designer
UI/UX Graphic Designer
UI Designer and Developer
…and the list goes on 😰. Those are just a few job titles you see on startup career pages and often, at the top of a long list of requirements you see stuff like:
"Experienced in front-end development (HTML5 & CSS3) with the ability to understand limitations of Javascript-driven UI (like Reactjs)."
It turns out that "User Interface" and "User Experience" design are not all of it. There's so much more involved when you're a Designer in an early-stage startup. The hard reality for Designers is that Early-stage startups are about generalists, they need magicians and most of the time; just one or two (Designers). At Helium, It's just 2 of us, even as a Y Combinator funded startup. Startups!!! 😱
Most startup stakeholders perceive Designers as those who move pixels, someone that can come up with some text and images in a nice way. And we Designers think our work revolves around conducting user research, jerking off our design thinking skills all over post-it notes, designing a great user experience with a fantastic UI, ship, test, and iterate.
There's so much more that goes into building a successful product, and that process we all long for, only make up a small part of it. It's worth saying that our role as Designers is critical to the overall success of a startup.
So, what is the role of a Designer in an early-stage startup?
Like every stakeholder involved, it is the role of Designers to ensure the success of the business in all the ways they can. Designers serve every path of the business and not just designing a great product lavished with sexy drop shadows and hypnotizing buttons, or following some specific design principles. This is quite contradictory to how I perceived this earlier.
Ideally, you have to build a stable company so you can do great design in it.
Essentially, It's about shipping product(s), gaining users, satisfying customers, making sales and continuing to innovate.
From my experience, I will try to condense our roles as Designers into 3 core parts in an early-stage startup:
Product
Branding
Sales and Marketing, Leadership.
Product
As a Designer coming into a startup (one with probably an MVP), your number one goal is to have your footprint on the product. Perhaps, redesign it, create a design system and whatnot. But unless the product really needs a complete redesign, chances that you will redesign an already existing product already sustaining the business are slim. Don't get me wrong, that time would come. But first, a Designer wants to improve the already existing product. You want to learn from users, look at data, iterate, test and make informed design decisions. 📊
Improving the product should be the first step a Designer should take in an early-stage startup, and not a total redesign. At Helium, Derek and I work closely with Goke (our CEO, who happens to be a great product manager), Tega, our support lead and members of his team, constantly solving user problems — improving features, removing product cobwebs, adding features people need, A/B testing, making significant UI changes and fixing bugs. These we do closely with our dev team.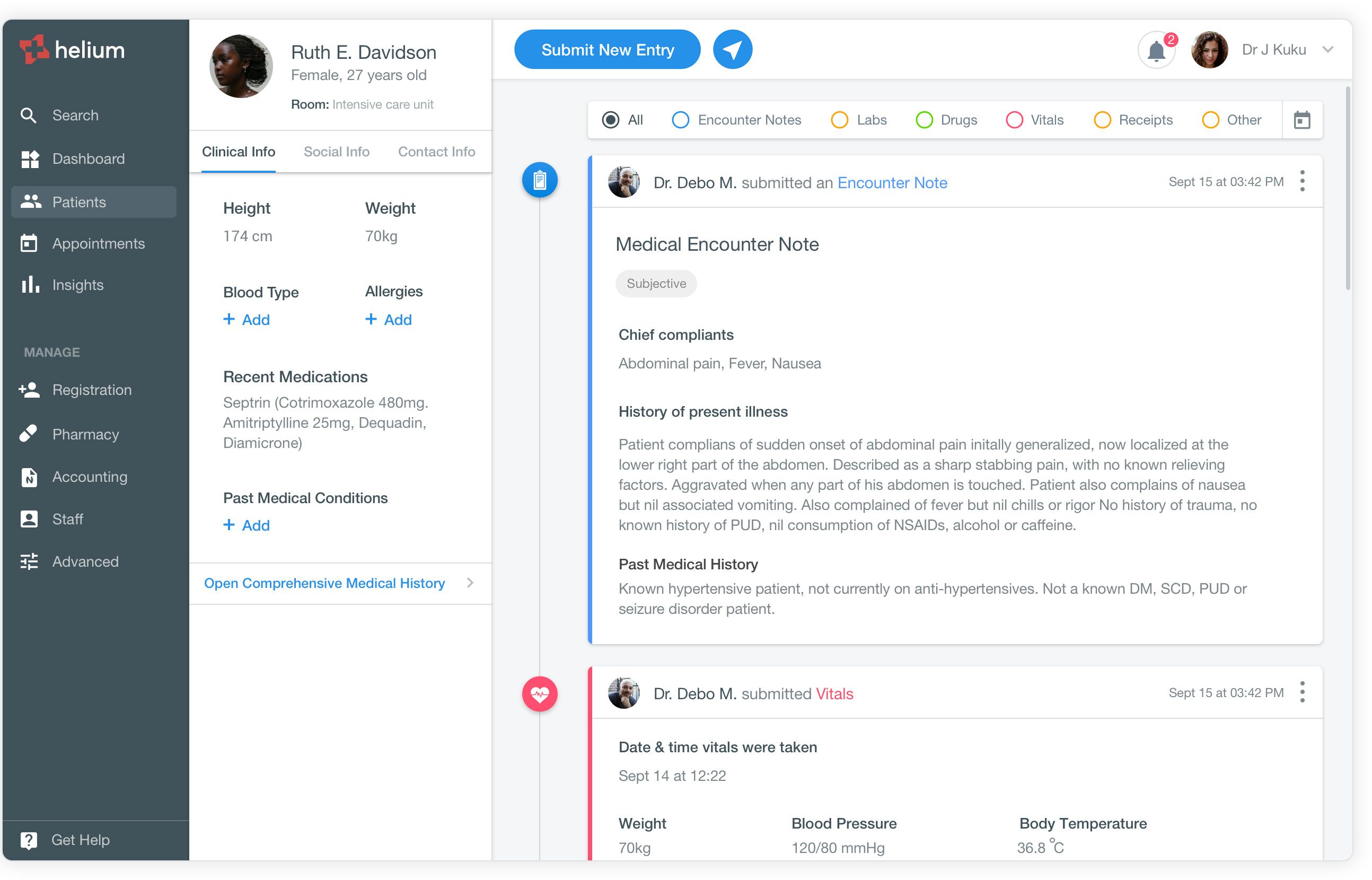 An improved product since I joined.
This brings me to a point I'd like to highlight. Early-stage startups have their reasons for seeking a Designer with experience in frontend technologies. Most times, they want one person designing and coding at the same time. I'm not a fan of that. Either way, having a good understanding of how technology works is a must for a Designer in 2017. It's way more than Sketch, Adobe XD and every other shiny tool out there. Is it designed if it's still in Sketch or Figma?
Collaboration with developers from the outset of every iteration or update is important. Early-stage startups want to ship fast. Knowing how the web works allow for clearer insight when coming up with design solutions. You want to know what's possible within set timelines while following the product roadmap.
There are chances you will redesign and create design systems or even design entirely new products, but you want to have a clearer understanding of the business you are in, the team, users, technology, market, investor demands, etc.
With knowledge of these, inscribing your big mark will come handy when the chance for new a product design or a total redesign of an existing product comes.
Branding
Interestingly, so many designers these days don't know or understand branding. Everyone is carried away with the UI/UX trend, flooding Dribbble with trivial stuff. 💩
Branding is really important! Like "make or break your entire business" important. Most early-stage startups ignore this very important aspect of building a successful business.
Branding is more than having a logo, and brand colors. It's about telling stories, communication, building trust, perception, buy-in, etc. And all these come together by coupling a bunch of components ranging from logos, colors, typography, brand voice and copywriting, brand guidelines, icons, illustrations, stationery, ads, social media posts, t-shirts, brochures, decks, customer service, office space, etc.
Joining Helium, it was clear that the brand identity was lacking as the elements were inconsistent. It was our duty as Designers to make every design, every pixel, every word, every Icon tell the right story to the right audience. 📣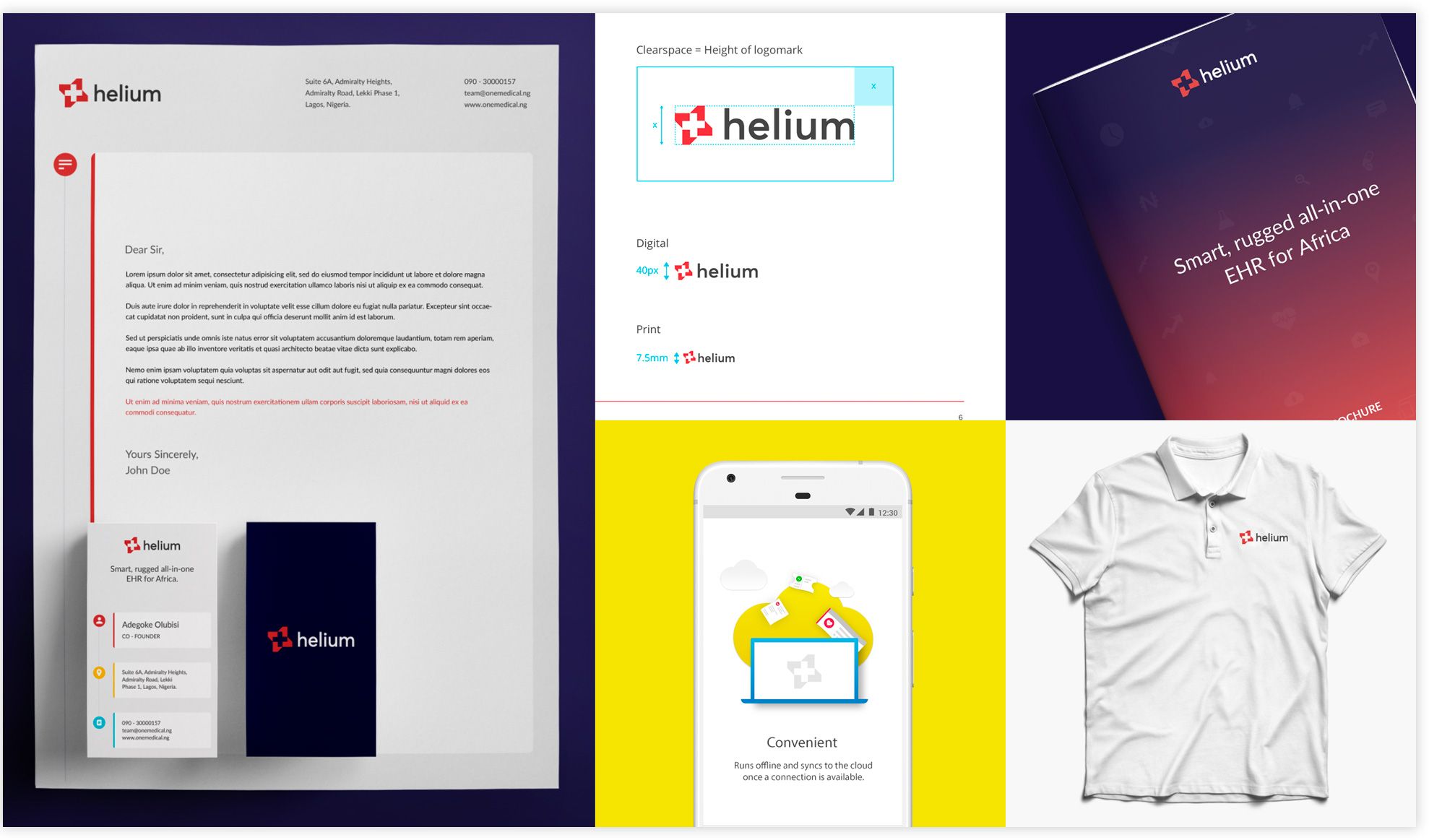 Helium's refreshed identity since I joined
Sales, Marketing, and Leadership
In early-stage startups, sales and marketing are aligned. They both have the same goal — to sell and to increase revenue. Startup founders/CEOs are all about the same goal as well but coupled with building a great team, getting and servicing investors — presenting to them impressive graphs and numbers. 📈
As Designers, in other to serve these departments, here are a bunch of things to care about.
Website
Sales Decks
Pitch Decks
Internal decks
Investor Decks
Training Decks
Brochures
Press Kit
Email Newsletters
Documentations
Social Media Assets
Customer Experience
Customer Support
Copywriting
Advertising

SEO

and the list can go on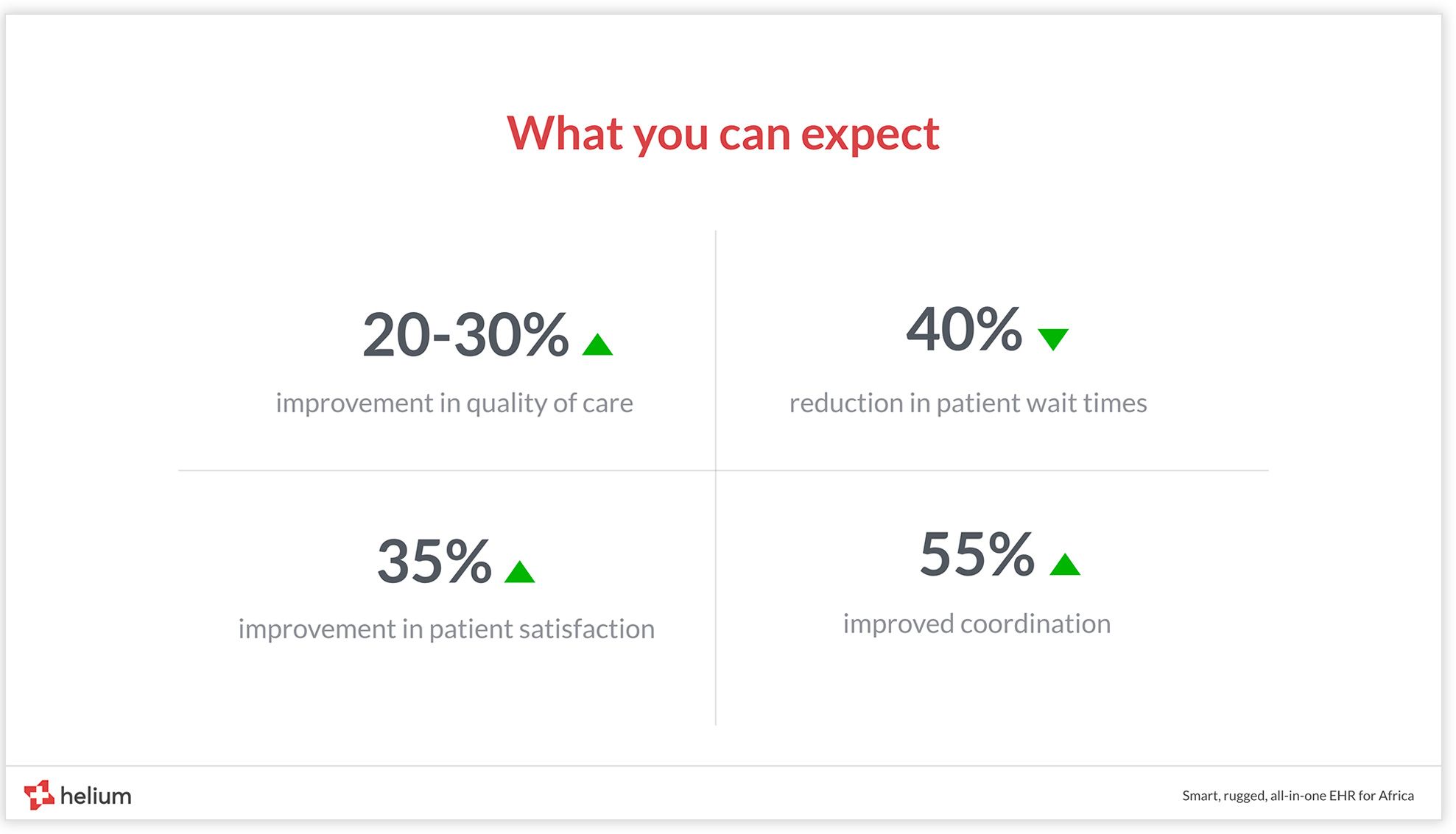 A page from our sales deck
A Designer has a lot to do, a lot. From designing the right icons for every bullet point to including relevant screenshots, and showing the right data, the product we are selling will be represented far and wide. It is the duty of a Designer to make every pixel, every argument, and every word count. Every asset must be in shape for these departments to get the next billion users. 👨‍👨‍👧‍👦
Final Thoughts
A question arises: I'm a Designer, why do I have to care about code, customer support, marketing, etc? Well, we Designers claim we solve problems. Problems exist everywhere in early-stage startups. It is essential for a great Designer to equip himself/herself with the knowledge and skills required to tackle startup problems beyond pushing pixels and help the team and business reach greater heights.
Here's a quote from Phil Gilbert, General Manager of Design at IBM:
"…the business doesn't care about design thinking, the business doesn't care about any concepts. The business only cares about outcomes."
And here is my quote:
"Our role as Designers is up there with that of the leaders."
You can catch me on Twitter anytime.
If you like this article please hit the share buttons below.