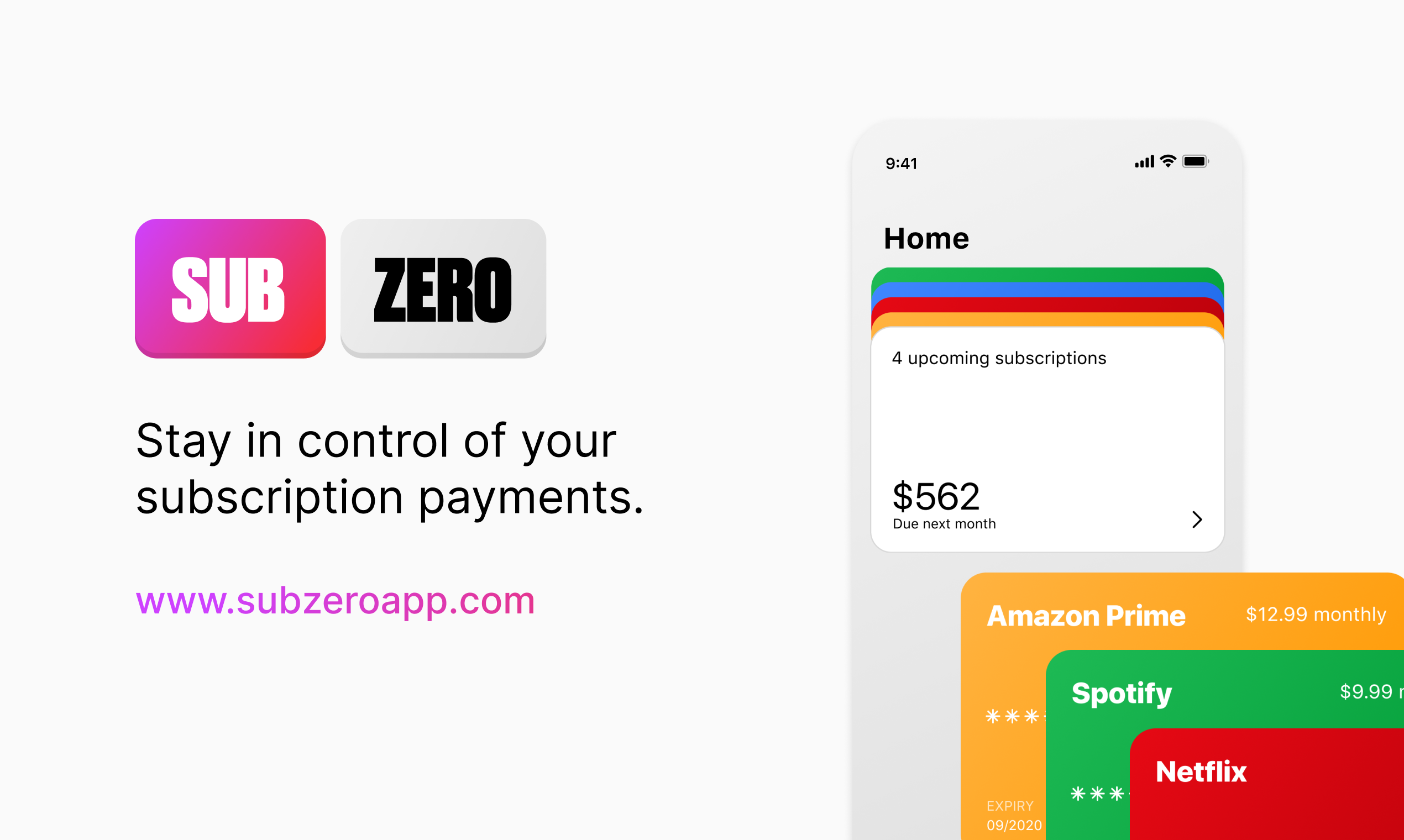 Subzero gives a unique virtual debit card for every subscription, bringing all your recurring payments in one place so that you can stay in control.
Probably because I work in tech, I've found myself needing to subscribe to various services both for work and life. As a result, I've lost count and control of my subscription payments, with my credit card and bank details scattered all over the place.
Some weeks ago, I sat down to look into what I've been paying for, and I realized that in less than a year, I've spent $293 for services I've barely used and don't need, and those one month free trials we all forget to cancel.
And as you can tell, it was a hassle cancelling some of those services as they make it difficult for customers to find the final cancel button or link.
So, I've decided to scratch my itch.
Enter — "Subzero".
Subzero lets you stay in control of your subscription payments.
All your subscriptions in one place
Save cost and stay secure with simple controls
Cancellation has never been easy
Get notified of upcoming payments
Unlimited customizable cards
No bank switching needed
Add cards to Apple pay & Google pay