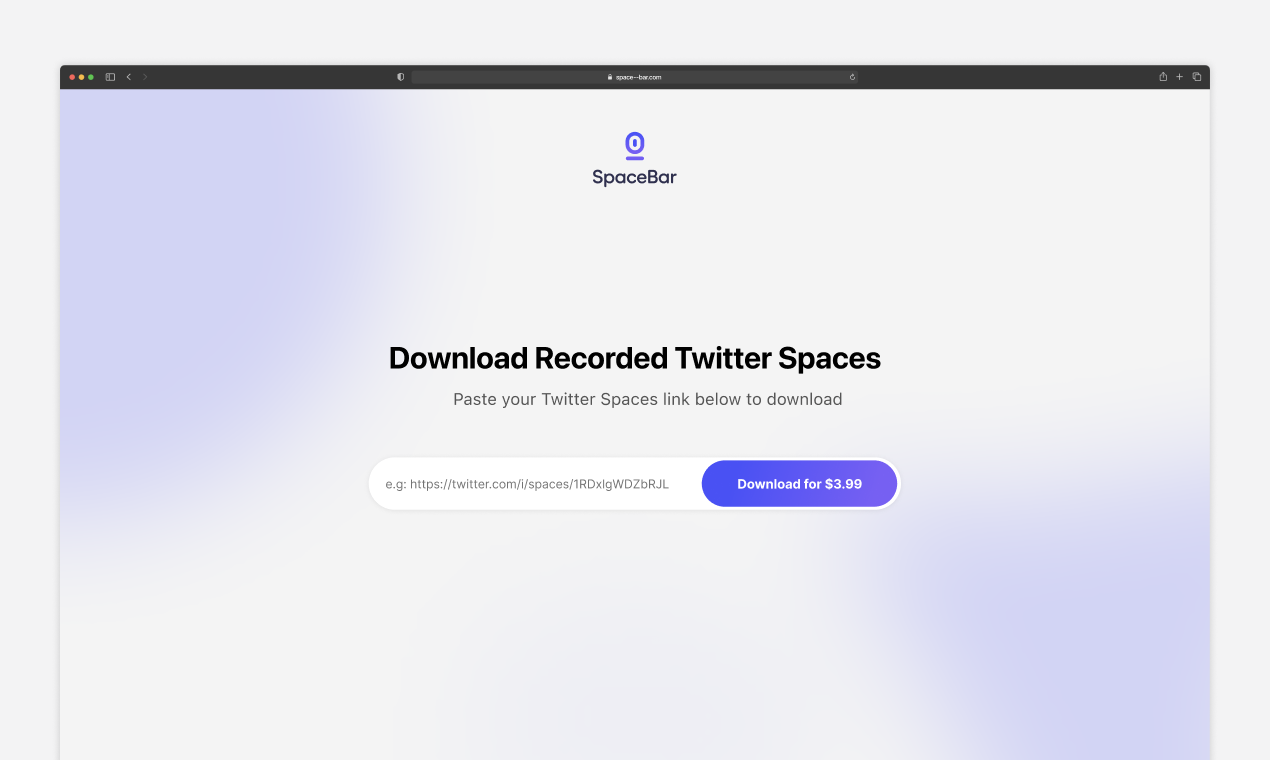 I recently started hosting a Twitter Spaces event called Design Chit Chat, and needed to download a few recorded sessions, I found a service, but was not able to use it and out of frustration decided to solve my problem.
Today, only hosts can download recorded Spaces, and the process is cumbersome. I teamed up with Solomon and we built SpaceBar to make it easy for recorded Spaces to be downloaded.
With SpaceBar, anyone can download any recorded, public Twitter Space using the link associated with the Space. With SpaceBar, there is no need to sign up. The interface is designed for ease and clarity; paste link, pay, download. This is a product that solves my own problem and I believe is valuable to a lot of other folks as well.
I intend to continue to explore features and enhancements to the service. I enjoy solving my own problems and sharing with others, I find it rewarding to contribute to the collection of tools available to humans. It's the reason I built Basicons with Solomon, and I believe it's the reason many makers here make.