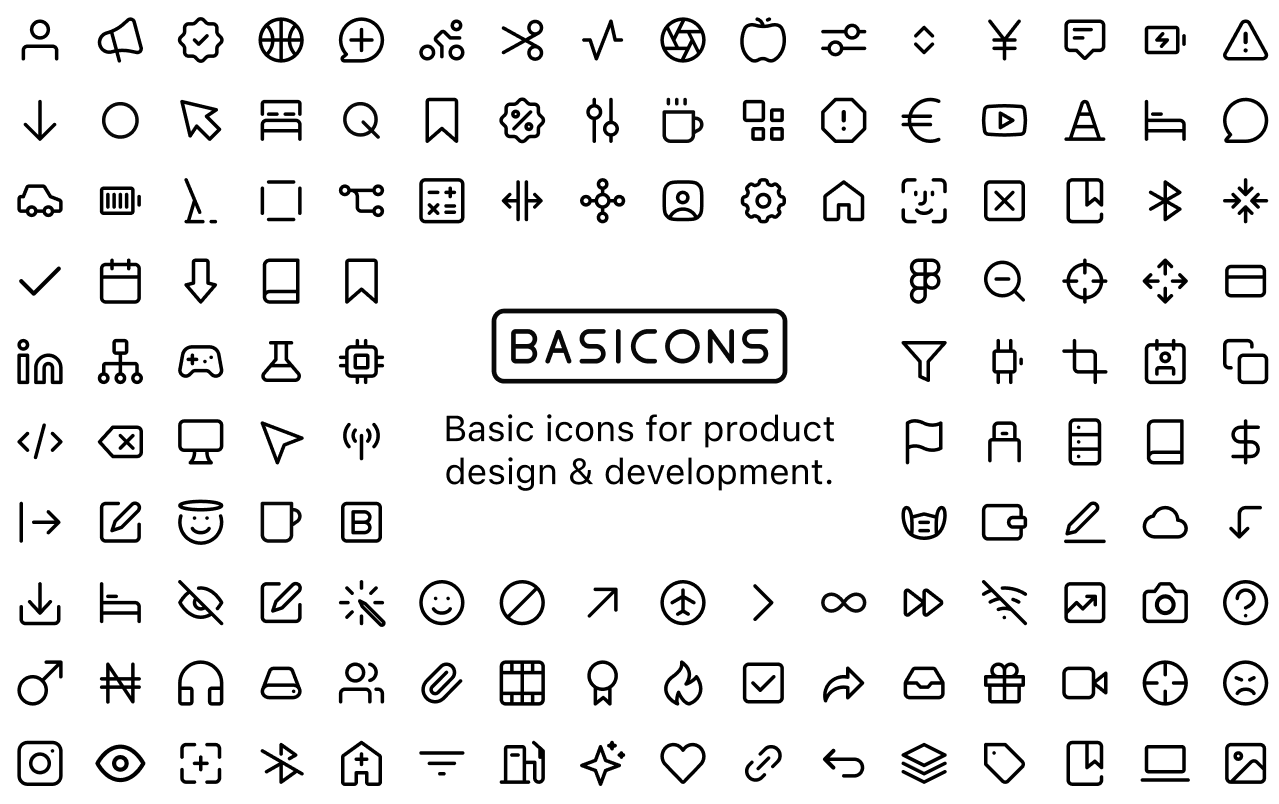 2 years ago, we launched the first version of Basicons. We promised to keep Basicons frequently updated, and then the pandemic hit. We moved cities, changed jobs and reset our lives. However, in the last two years, Basicons have been used by 30,000 people, in 169 countries, with no day passed without an active user. We are humbled to see our craft utilised and making a difference in people's lives. With this motivation, we are launching a revamped version of Basicons.
What's new?
100+ new icons
We've added 100 new icons handpicked for common product design needs. With now over 300 icons, new icons are frequently added to the growing collection.
React package
You can now use Basicons in your react projects by installing the react-basicons package using npm. "npm install react-basicons".
Suggest an icon form
Can't find an icon you are looking for on Basicons? We've added an icon suggestion form to Basicons. You can now suggest an icon and we will make sure we add it to Basicons as soon as we can.
One of the challenges we faced with adding a react package is the fact that we now have to make updates in more places when we add new icons. We improved our tooling to help us easily run these updates everywhere including the Basicons web app. We're now able to add more icons with little effort, so you can expect the icon counts to grow at a faster rate.